The Story of Spring Acres
DR. ALBERT CAMMA PURCHASED THE LAND IN 1980 AND ALWAYS SAW THE POTENTIAL IN THE ROLLING HILLS AND FIELDS OF THE UNUSED FARM.
Since then, Spring Acres has grown into a working farm, that supplies food for the animals on that farm, and is a registered tree farm as well. Featuring two houses, three barns, chickens, alpacas, llamas, dogs and cats. Spring Acres is the perfect place to come rest, relax and unwind.
Suri Alpaca
Domesticated over 6,000 years ago, alpacas were treasured by the Incas for their soft and elegant fiber. Suri fiber, in particular, was revered as fiber only for royalty! However, with the arrival of the Spanish Conquistadors, who preferred their native sheep, alpacas were nearly exterminated, and it wasn't until the mid-1800's that alpaca fiber was "re-discovered" by the British textile industry.
Suri fiber is experiencing a wonderful "renaissance" today as artisans come to appreciate its lustrous, cool feeling and its presentation of drape and elegance. As a result, Suri is showing up in all sorts of applications – just take a look!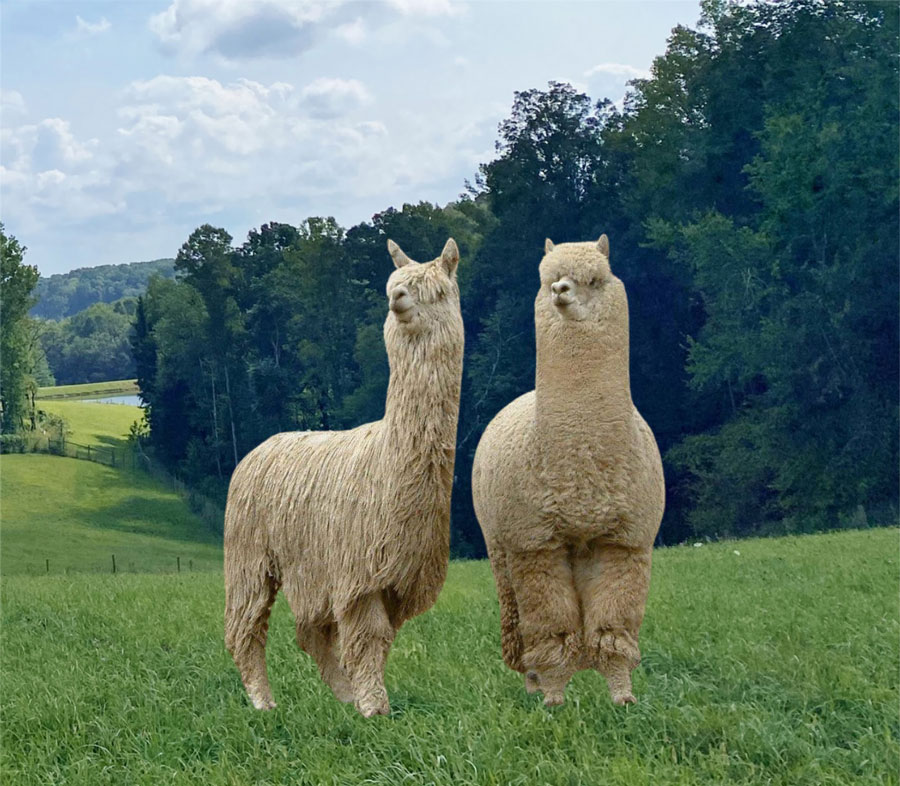 The Alpacas Of Spring Acres
Mission Statement
The Alpacas of Spring Acres is a privately owned and operated subsidiary of Cervello Ltd, a limited liability company. It is our passion and vision to develop top breeding Suri alpacas with superior conformation, great fleece properties, and excellent disposition. We are dedicated to managing our farm with conservation principles that will enhance the quality of life and the environment for all: humans, wildlife, and our domestic pets and animals.
Code of Ethics
• Our alpacas are raised in a clean and healthy environment. Barns, shelters, feed, and pastures are optimized for their well being.
• Our alpacas will receive the best in veterinary health care.
• We handle our alpacas with extreme care in order to minimize external stressors.
• Our clients will be treated with fairness, honesty, and respect.
Our Goals
• Develop and sell top breeding Suri Alpacas
• Harvesting and processing highest quality Suri Alpaca fleece
• Manufacture of Suri Alpaca fiber products
• Provide quality animals to others who wish to develop a "fiber-herd" for the purpose of harvesting fiber
• Provide agistment services for individuals and entities who wish to own and profit from alpaca ownership but who do not have the time or land necessary for the animal's care
• Offer champion, top-quality herdsire services